Who to watch this winter sports season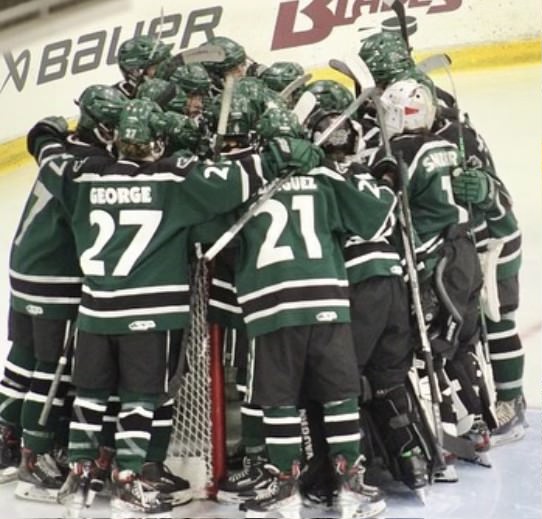 School sports are the route of our school pride at Shenendehowa. With the transfer from fall sports into the snowy season and so many winter sports, which ones should you be keeping your eye on?
Shenendehowa Athletic Director, Chris Culnan said he is happy to see everyone back participating after COVID and has enjoyed the energy from the teams and spectators so far this year.
Culnan said students should go to as many games as possible to support our teams. 
Junior, Freddy Hicks, a captain and forward on the hockey team, thinks the team started off the season with a lot of nerves after the first game against a tough team. Hicks said, "Absolutely, I think that if we get the momentum we need, we will be one of the best teams in the state."
Sophomore, Nick Rouke, a forward on the hockey team, agrees that their record right now doesn't portray their potential for the season. Rouke, however, has a grim outlook on making it to states, saying he thinks they're good enough to make it to the section finals, but not states.
This team of younger students with a lot of potential might be a contender for your attention this winter, but boys and girls basketball are also competing for the attention of fans at their games.
Juniors on the boys basketball team, Cooper Reinisch, power forward, and Miles Peterson, center, are optimistic about how they've played so far and what that means for the season. Reinisch says, "Paying attention to detail is how we're going to win games." 
Reinisch and Peterson agree that the team's hard work will pay off and the sectional championship is very realistically attainable.
Senior on the girls basketball team, Maya Carpenter, shooting guard, thinks they have done pretty good so far, but there is work to be done; namely working on their press and assimilating the new girls into the team.
Carpenter confidently says, "This year we're gonna win sectionals."
Maybe a less popular sport to watch, senior, AJ Harbour, of the boys wrestling team says the season has been tiring so far and everybody, including himself, needs to pick it up.
Though Harbour thinks that there is much hard work to be done, especially on cardio, he says they will be a force to be reckoned with in the postseason.
Culnan said there are a lot of good teams this year, but is more concerned with the players' experience than winning. He trusts the coaches, the athletes, and the process to bring wins to the school this winter.