How Art Club is Stepping Up to Help the Community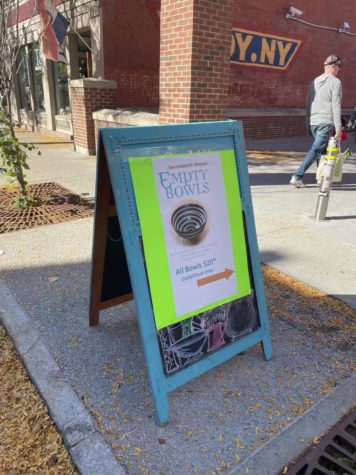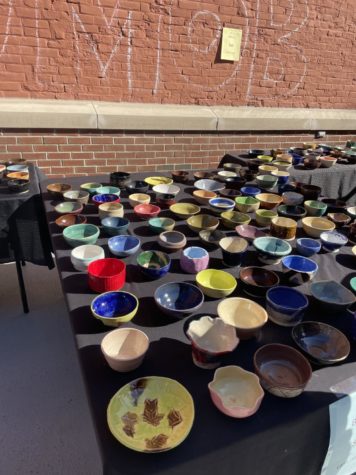 With its fifty plus members, Art Club is skyrocketing in popularity. It's a place where students can express themselves, in over twenty different kinds of media. Meetings are held every Thursday after school. 
 The coordinator of this club is Mrs. Dollard, our ceramics teacher at Shenendehowa.
 "Art Club is pretty much free style, they choose their media of choice, I am merely a supplier, and the school is the buyer," says Mrs. Dollard.  
Joining Shen Art Club this year means supporting a cause that goes beyond the classroom
For instance, Art Club makes bowls to support Empty Bowls, a non-profit organization that dedicates its time and proceeds to local food programs. Suggested by adviser Mrs. Dollard, classmates and club members this year will have an opportunity to donate their time and effort to next year's collection. 
Club members last year  created  functional ceramic bowls which were distributed to the Troy Farmers Market this fall. Community members hadthe opportunity to come and support this program, by purchasing a bowl, and were  given a coupon for a free cup of soup. Each bowl cost $20.                                          
Statistics from Mrs. Dollard's class last year shows Shenendehowa students donated over forty bowls. She's hoping that this school year she can donate twice as much for next year's program. 
"Students should take initiative to donate those excess bowls they don't want or need, because they don't realize how much they could help someone who depends on food shelters," Mrs. Dollard comments. 
According to The Collar City Clay Guild, which organizes the Empty Bowls Program for the local community, the program has been around for 15 years and has raised over $250,000 for local food charities.